Directed By:
Alex Winter

Starring:
Graham Phillips, Lee Majors, Haley Ramm, Robert Picardo

Not Rated
Genre: Sci-Fi
Format Used: My Own DVD
Contains: Mild Violence
Also Known As:
Ben 10 and the Hands of Armageddon (USA) (working title)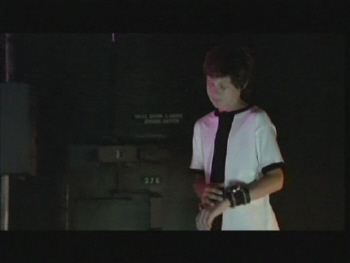 THE PLOT:
After a summer of adventure and saving the world with the Omnitrix, Ben and Gwen returned home to a quiet life which is killing Ben, he misses the day of going hero. But when Eon comes to town to find a device locked away by the Plummers decades ago he wants Ben help him power it up.

With secrets revealed and dangers to face, it looks like Ben's quiet life is ending quickly and maybe the world as well.
ZEDD'S OPINION:
As a fan of the cartoon show I got to admit this is the best adaptation ever, even better then SPEED RACER. It goes to prove you don't have to do a bunch of re-writes to make a live action version of a comic book or cartoon to make it work. Doing that only wrecks it. But they didn't wreck, I love this movie. The cast does a great job, the effects are amazing, the story works. Some of the CG is better then others but still it's damn good and I give it 9 STARS.

VOLTRON'S OPINION:
I agree with Zedd again, this is a masterpiece of adaptation and any writer should take notes on how to do it right. But, if you aren't big on the cartoon series BEN 10 then this isn't for you. 9 STARS as well.


ON THE POSITIVE SIDE (+ HITS):
+ EFFECTS (The effects are amazing.)
+ CAST (The cast does a great job.)
+ STORY (Stays fateful to the cartoon and that's important to me.)
+ WORLD (The world of BEN 10 has come to amazing life.)
+ VILLAIN (The new Villain makes Villgax look like an ANGEL)
ON THE NEGATIVE SIDE (- MISSES):
- CG (Some of the CG was not perfect, matting issues, but almost perfect)
...AND FINALLY...
- FAN BASED (If you weren't into the BEN 10 cartoon then you won't like this live action version.)